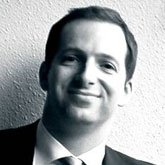 Damien Duhamel - Managing Partner Asia Pacific
Damien Duhamel is the Managing Partner Asia Pacific of Solidiance based in their headquarter office in Singapore. Damien has more than 17 years of marketing strategy consulting related experience in the Asia Pacific region. From 1995 - 2000, he managed a boutique market intelligence consultancy based In Vietnam and helped dozens of foreign investors enter the country.
Prior to Solidiance, he was the Asia Pacific Managing Director of the consulting arm of London-listed Aegis Plc. Based in Singapore, he had managed the entire unit consisting of 15 offices worldwide, during which as a business unit leader, the company achieved a four-fold revenue increase. Damien has worked on multiple Fortune 500 and Government projects across Asia. Recognized as an innovation and competitive strategy expert, he frequently holds presentations and is often interviewed on the topic.
Damien holds an MBA from the University of Chicago Booth School of Business. He has been in Asia Pacific for the past 23 years and in Singapore for the last 11. Damien speaks fluent Vietnamese and basic Japanese.
Visit his website: www.damienduhamel.com.
Heiko Bugs - Partner Asia Pacific
Heiko Bugs is the Partner Asia Pacific at Solidiance based in New Delhi, India. Heiko started his career in Asia in 1994 working for a manufacturing joint-venture in South Korea before moving back to Germany; he then spent time at a German consulting firm focusing on organizational restructuring. Heiko has spent his last 8 years in South and East China participating in China's rapid development as an economic power house.
Prior to joining Solidiance, he led the China operation of an international management consulting firm with four offices in China where he advised international companies on market entry and growth strategies. Heiko has presented Asian topics at more than 30 international conferences in Europe, the US, India and China. For the last four years, he has been focusing on the rapidly developing economic relationship between India and China and its global strategic impact.
Heiko studied Economics and Information Technology at Mannheim University, Germany and holds an MBA (with Honors) from Rutgers, USA. He is a native German with fluency in English.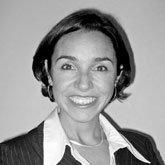 Pilar Dieter - Partner
Pilar Dieter currently serves as Partner China for Solidiance, leading their Greater China operations in their Shanghai office.
Pilar has served as an advisor to Fortune 500 seeking process improvements and growth opportunities for the past 14 years. She has advised multinational companies such as Corning, Honeywell, Applied Materials, Steelcase, and Harley-Davidson. Originally from California, she has been based in China for the past five years. Prior to joining Solidiance, she was a Senior Director for a Global Strategy Consultancy in Shanghai where she was responsible for managing client accounts for the firm's multinational clients focused on projects related to supply chain initiatives, market growth strategies and M&A activities. Following her time at Accenture Consulting, she led Professional Services and Product Management divisions in the Silicon Valley at TradeBeam, Inc. and Embarcadero Systems Corporation.
Pilar graduated from the University of California at Los Angeles and holds an MBA from the University of Chicago Booth School of Business.
Allen Lee - Associate Partner
Allen is Solidiance's Associate Partner based in Shanghai, China. With professional skills focused on machinery, technology, construction and engineering industries, Allen has worked for many multinationals, advising on Pan-China strategies.
Mickael Feige - Associate Partner
Mickael is Solidiance's Associate Partner responsible for their Thailand operation, based in Bangkok. His professional experience extensively ranged from the automotive industry, machinery, chemistry, renewable energy to life science/bio-tech sectors with educational background in Japan and working experiences across Asia regions.
Omar Rao Aziz - Associate Partner
Omar Aziz is Solidiance's Associate Partner based in their headquarter office in Singapore. His professional expertise ranges from construction, healthcare, automotive, telecom, power generation to oil and gas sectors across geographical scope including ANZ, Japan, India, and most of the ASEAN countries.
Michael Sieburg - Manager
Michael Sieburg is Solidiance's Manager responsible for their Vietnam operation based in Ho Chi Minh City. He is well-versed in leading the market entry, market growth, and site selection projects across a range of sectors, including high-tech, manufacturing, and consumer goods with 5 years of working experience and education background in Vietnam.
Rachit Khosla - Manager
Rachit Khosla is Solidiance's Manager responsible for their India operation based in New Delhi. He has both led and executed a number strategy consulting engagements spanning across diverse industries such as automotive, healthcare & medical technologies, construction materials, information technology, telecom, chemicals and plastics.
---