Asia Healthcare Providers - Increasing demand for better quality healthcare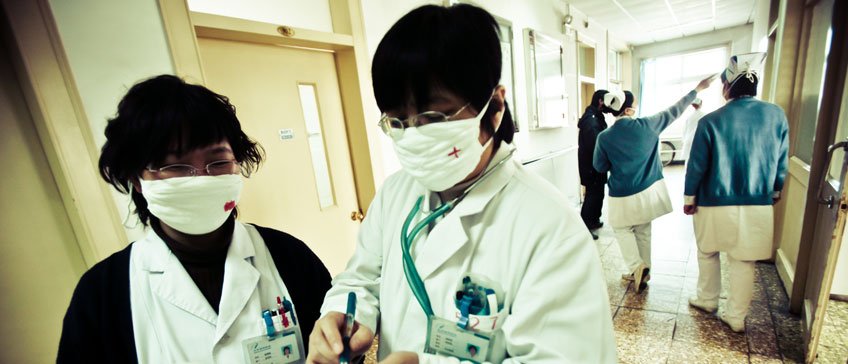 1.35 milliard in China, 1.23 milliard in India, and Southeast Asia contains about 600 million people, Asia is the biggest healthcare market worldwide. There is a great variation of levels of development, urbanisation and population age structures that can be observed, as well as the differences in fertility, leading disease burden and mortality and national healthcare priorities. For instance, while Myanmar is still struggling with the infectious disease such as tuberculosis, an increase in type-2 diabetes, cancer and cardiovascular disease is obvious in some relatively more developed countries, such as in Indonesia and China. Recognising the differences and growing quality healthcare alongside growing the size of the economy is therefore vital for the region's future health.
Sufficient and efficient high quality healthcare is the key to tackle these challenges. However, public healthcare spending is generally low in this part of the world. Public healthcare environment is developing at small steps and being increasingly sidestepped by a rapidly growing private sector. The demand of better quality healthcare comes from both increasing population and increasing affluent population. In a recent publication of McKinsey, Indonesia's Middle-class And Affluent Consumer (MAC) socioeconomic category was highlighted. With the rapidly growing economy, the country's rising proportion of MACs will likely bring a wave of consumer spending. In 2006, there were 6.6 million households with an annual disposable income of over US$10,000, but by 2011 this number had risen to 13.7 million households. By 2020, the number of will reach 31.1 million. Not a surprise, the publication also stated that currently 60% of the country's MAC population resided in Java and Sumatra and this concentration would likely remain in the coming years.
This demand has encouraged a rapidly growing private healthcare sector. Moreover, private players are almost the only the major players in catering overseas patients – inter-regionally from Japan, Indonesia and Myanmar, etc and internationally from the USA, UK and GCC, etc. Thailand has always been on the top of the destinations for medical tourism for its good service, relatively cheap prices and up-to-date facilities. However, with the emergence of Malaysia's and Singapore's medical tourism industries, Thailand have begun to attract a much larger share of the ASEAN market, especially from patients coming from Myanmar. Bangkok Hospital Group (BHG) sees Myanmar "their biggest foreign market worldwide". Bangkok Hospital Myanmar Office has been representing JCI-accredited Bangkok Hospital since 2002 . It allies with Bangkok Airways to provide promotional air tickets Yangon-Bangkok for all patients seeking treatment at BHG. Other big players in Thailand started to look into building new hospitals in Myanmar seeing the increasing market demand. Asia is truly going private and presents big opportunities for private healthcare providers.
What is the market size of the region's/country's private healthcare service?
What is the political economic, social and technological environment prior to set up a private foreign hospital?
Who are the public and private competitors and what is their funding and business model?
Should we enter into the market now? Where do we build our first hospital/clinic? What is our business plan? What are the different scenarios? How long will it take to break even?
Who are the most attractive patients for our hospital and how should we access them?
What is our recruitment strategy?
How should we expand in the future in the targeted country?
---
For more details on how Solidiance can help you to successfully grow your Asia healthcare business, please meet our team or send us an email.
---